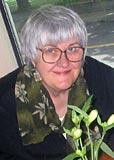 Carol Matthews was Dean of Human Services and Community Education at Vancouver Island University between 1988 and 1999, and continues to be involved in VIU activities as an Honorary Research Associate. She has a strong interest in the non-profit sector and in community leadership. In addition to teaching and consulting activities, she has served as a director on a number of local and provincial boards and committees.
In 1999 Carol was awarded the Association of Community Colleges National Award for Excellence in Leadership. In 2008 she was awarded the first Honorary Doctorate of Letters Degree from Vancouver Island University (VIU). In 2012,she was awarded the Order of BC, the Province's highest honour, in recognition of achievement and commitment to her local community, and In January of 2013, she was awarded the Queen Elizabeth II Diamond Jubilee Medal.
Carol's articles have appeared in a number of educational and literary publications. Relational Child and Youth Care Practice published a collection of her columns The First Three Years of a Grandmother's Life. Her collection of short fiction, Incidental Music was published by Oolichan Books (2007), Reflections on the C-Word: At the Centre of the Cancer Labyrinth, a cancer memoir, was published by Hedgerow Press (2007). And Questions for Ariadne: The Labyrinth and the End of Times was published by Outlaw Editions (2011).
Carol is available to Faculty to offer guest lectures and to serve on committees or working groups.
To connect with Carol, please email her at: wayword@telus.net