In the CYC program you get hands on learning in the classroom and out in the community. These experiences help you build your confidence and prepare for work as a Child and Youth Care professional.
Practicums
In CYC practicums, you spend 10–15 hours a week for 8 months in a community agency working alongside a Child and Youth Care practitioner. Practicums are an important part of your learning. Practicums give you experience working with children, youth, caregivers, and communities.
Hands-on learning in the classroom
In the classroom you will practice approaches to CYC.  For example, in your upper-level family classes you practice supporting families by developing projects in the community. In your art-themed courses, you create art and learn how it can be used to help people. And in activity-based classes you go outside and do the activities.
Community projects
Parent and caregiver workshops
Fourth-year CYC students have been working with parents and caregivers in Harewood. In fall 2022, they did a needs assessment with local parents and caregivers. They learned that caregivers were interested in workshops on a range of topics. 
During the winter of 2023, the students embraced months of research and preparation to create a series of five workshops. VIU students partnered with the Nanaimo Ladysmith School District, Island Health, First Nations Health Authority, MCFD Child Youth Mental Health and other key stakeholders to reach caregivers and offer sessions. In 2022-23 the project was supported through a grant from Pacific Blue Cross Health Foundation. Thanks to a grant from Island Health, the CYC team will continue this project in 2023-2024.
Sessions offered in spring 2023:
Child and Youth Mental Health and Resilience
Diverse Abilities
Youth and Substance Use
Sexual Health
Grief and Loss
Georgia Avenue Community Connections
Jane Dean used many of the skills she'd gained in the CYC program to plan a community event at Georgia Avenue Elementary School. She worked with community members, staff and other VIU students to put on the large outdoor event. Georgia Avenue Community Connections, which featured a barbecue and games, created an opportunity for the community to connect with the school and learn about community resources.
International experiences
VIU students can take part in exchanges with partner universities around the world. As a CYC student, you can attend the Norwegian School of Sport Science and the University of South East Norway. You get to spend about 50 days in the back country in Norway exploring the relationship between outdoor activities and health and well-being.
For a student perspective on this exciting opportunity, read CYS student Sarah Osborne's blog post, My semester in Norway.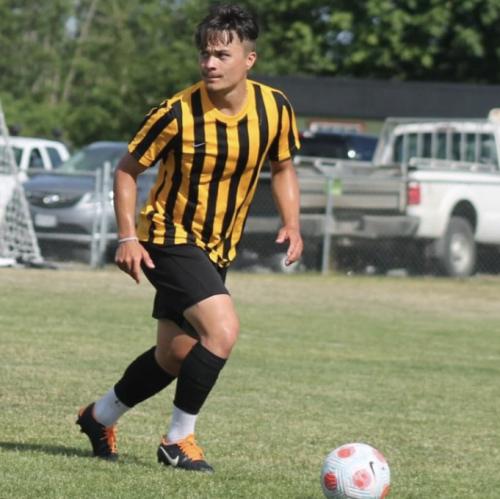 Practicums can lead to jobs
I currently just finished my third-year practicum where I was placed with Kwumut Lelum. And what an amazing experience that was. I have now been offered a job where I will be working as a CYC worker at Kwumut Lelum. The experience I gain from this position will be something I will carry into my fourth year.
Darian Harris, traditional First Nations name, Xaniimastan