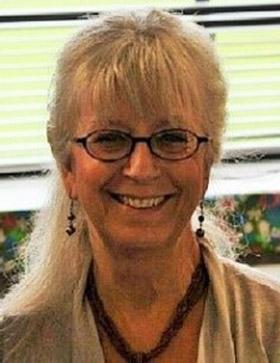 Email: Malerie.Meeker@viu.ca
Malerie began teaching in the Faculty of Health Sciences and Human Services, School and Community Support Worker Program at Powell River Campus of Vancouver Island University, in January of 2002 and retired (for real!) in July of 2014. She helped to develop and served as the coordinator of the Disability Studies Diploma from 2007 to 2010. She holds a Masters of Arts in Leadership from Royal Roads University.
Prior to her VIU appointment, Malerie worked in the disability service sector for twenty-nine years; as a school-based special education assistant, a preschool teacher providing inclusive programming, and eighteen years as executive director of inclusion Powell River (formerly Powell River Association for Community Living).
Throughout her teaching and service career, Malerie's passion for social justice lead her to numerous volunteer positions with local, provincial, and nation advocacy organizations. She served on the Board of Directors of the BC Association of Community Response Networks, on the Board of Directors of Inclusion BC (formerly the BC Association for Community Living), and on Canadian Association for Community Living national committees. Malerie was awarded a lifetime membership to inclusion Powell River in 2002.
As both volunteer and private contractor, Malerie developed and facilitated training for government, advocacy, and community living associations throughout Canada which include advocacy and social justice, child and family support, citizenship and disability support, labour/management and employment dynamics, provincial and national government relations and social policy, community development and leadership. Currently her primary volunteer work is with Powell River's Defining Diversity: Creating Community and Groundswell, which builds on the asset-based community development initiative she helped to implement in the late 1980s. She also sits as a board member of the Powell River Botanic Garden Society, and assists in supporting the Alzheimer Society caregivers' group.
Malerie would say that most importantly she is a mom and a grandmother. She has five adult children and seven grandchildren, the eighth to arrive in April of 2015. When not playing with her grandkids or volunteering, her favourite pastimes are walking the beaches in Troncones, Mexico, traveling with her partner John to his various fly-fishing destinations around BC, and pottering in her veggie garden.