Bachelor of Social Work Graduates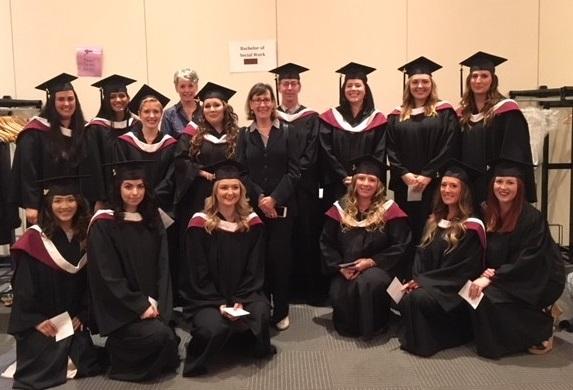 \We are pleased to present those graduates who were able to attend the ceremony in Nanaimo and acknowledge all those who completed the requirements of this online degree from distant locations but were unable to attend the ceremony. Congratulations to all of our graduates, both near and far!
VIU Social Work Contingent at CASWE-ACFTS Annual Conference, University of Regina.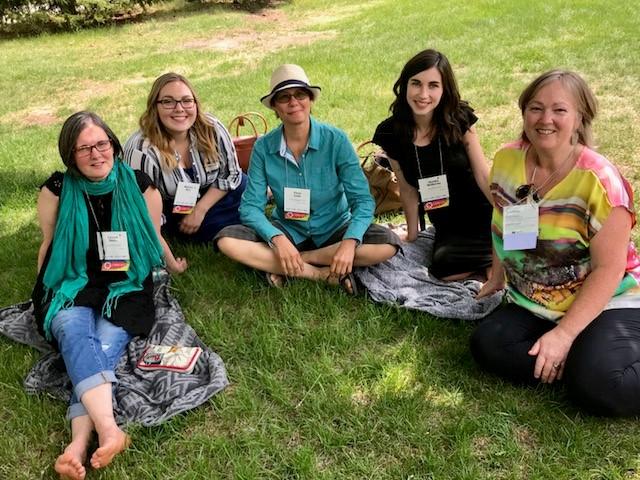 L-R Louise Stern, Madison Rice, Fiona Meyer Cook, Kendra McMurray and Holly Bradley.
Exploring the issue of community and environmental sustainability in this region in celebration of International Social Work Day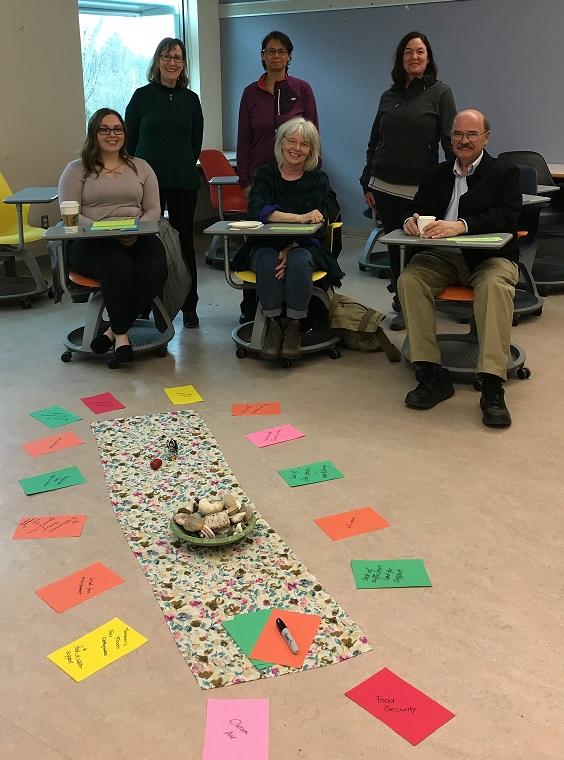 L-R back row: Jeanette Schmid, Fiona Meyer Cook and Carolyn Jordan. L-R front row: Madison Rice, Terri Spronk and David Lemire.
This year, the international social work community will expand its focus and consider how environmental threats affect individual, family and community functioning, and reflect on the role of social workers in supporting community and environmental sustainability.