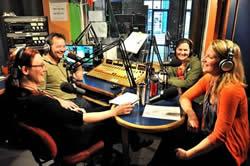 "A Sound Constitution" is a health promoting radio show on CHLY 101.7 FM Malaspina Radio brought to you by 3rd year Bachelor of Science in Nursing students. Shaunna Downey, Tetiana Haist, Mike Johnson and Roxanne Marsh are the new hosts from Vancouver Island University.

Our goal is to demystify health issues, separate fact from fiction and provide information about health care options. Listen to CHLY 101.7 FM from 10-11 AM every Thursday.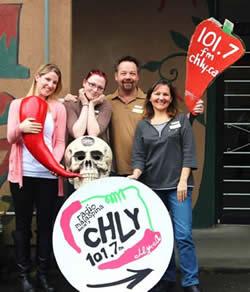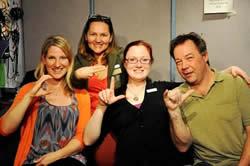 Follow us on Facebook "A Sound Constitution" or email your questions, concerns, topics for discussion or suggestions to asoundconstitution@gmail.com Please let us know if there is a topic you would like more information about or ideas for upcoming shows.