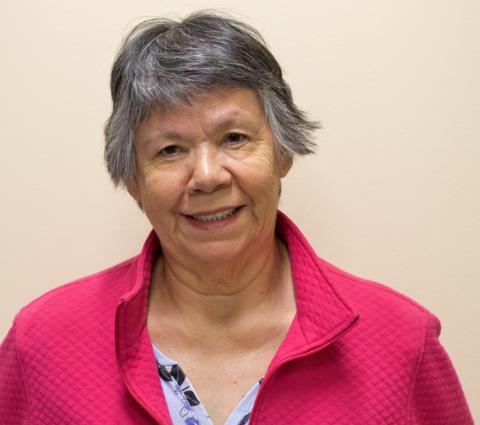 Building 170, Shq'apthut
The first step in extending an invitation to the Elders is to connect with Naomi Bailey, Manager of Indigenous Protocol, at 250.740.6305.
Geraldine is a member of the Snuneymuxw First Nation, is married to Earl Manson, has three children, seven grandchildren, and one great grandchild. Geraldine has worked for her community for over 17 years. "I give credit for my cultural wisdom and education to my Elders', present and those who have passed on." As the Elders' Coordinator for Snuneymuxw First Nations, she carries many other responsibilities that relate to the culture and traditions of her community. She has been an elected council-member for more than nine years. Today, she is being mentored by Dr. Ellen White, Kwulasulwut, in the traditional cultural practices of the Snuneymuxw people.